If you've stopped to read this article, the chances are you're thinking about a rebrand! Rebranding; it sounds exciting, doesn't it?
Change can create a sense of excitement for most of us, particularly if we're passionate about evolving our business and seeking out the next big improvement.
But before jumping ahead of yourself into the exhausting task of rebranding, it's important to consider a few very important factors relating to your rebrand.
Putting some serious thought into your rebranding, will ensure that if you choose to go ahead and overhaul your current brand and business, you are much more likely to do it successfully.
Here are some things you should probably think about before actioning off your rebrand plans:
Why are you rebranding?
Perhaps the most obvious starting point when it comes to rebranding is to ask yourself Why?
Is your brand starting to feel a little out-dated? Does your current brand need to be revamped to bring you more up to date with your competitors?
Perhaps your brand is too similar to another competitor and you feel you need to take the extra step to ensure you're standing out from the crowd. Think about whether you need to rebrand because the services or products you offer have changed or expanded, and your current branding doesn't fully represent everything you are now doing or plan to do in the future.
Are you trying to extend your current consumer field, reaching out to more people than those who were in your initial marketing target plans? Perhaps your current brand is a little disjointed and you're hoping a rebrand will bring all parts of your business into unison.
Businesses often take on the task of rebranding because they've merged with, or even de-merged from another company, and maybe this is the case for you, too.
Whatever your reasons for the rebrand, it's important to make sure you fully understand your end goal. Having a clear message and measurable knowledge about your rebrand will help to see your project is successful.
Achieving team-buy in when rebranding.
If you've fully considered the reasons behind your interest to rebrand and have decided to take the next steps to follow your plans through; then your next port of call is to achieve team buy-in. However good your ideas and marketing strategy may be, your rebranding efforts can only really be very effective if your team and senior executives buy into your proposals.
Getting your co-workers on board is essential for creating a strong brand.
Start by clearly communicating your rebrand brainstorms and showcase your reasons for why you feel rebranding will be beneficial to your business.
Try opening up the board to take on ideas from other people too, invite them to discuss their own opinions. A brand works best when the entire team behind it are all passionate about the message it portrays. As a team, it's a good idea to think about what existing brand values are important to your business and how you will carry them through with you during the rebrand.
Organising a survey for your co-workers to express their thoughts on your rebranding techniques is a great way to engage with them and gain an in-depth understanding of how other people are perceiving your potential rebrand.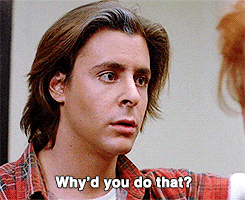 Think about your existing brand value and the impact of rebranding
This is the next vital element in the thought process of rebranding.
You need to carefully consider the brand equity you already have for your existing business.
The idea behind rebranding is that it should in effect, positively influence your business and putting in careful consideration will help ensure a return on your hard work.
It's important to have a clear, concise strategy when it comes to rebranding – it isn't something to be taken lightly. Clumsy and unfinished rebranding could be detrimental and cause a deficit in brand value.
Brand equity is essentially the commercial value that's derived from your consumer perception of your brand and understanding this is the first step to ensuring you don't lose any of yours.
Have an open conversation with your colleagues about what your existing brand perception looks like. What are consumers saying about you, currently? Ultimately, assessing your current brand performance will assist you in making important decisions during your new marketing strategy.
Consider what's working for you now and which elements of your current branding have been less successful.
Managing customer perceptions
As we've briefly touched upon already, how customers perceive your brand is critical for your business' success. Referring back to the previous point of brand equity and value, the information on what's worked for your current brand is a crucial starting point for your rebranding project.
Remember, any form of rebranding is really only going to be effective if your targeted consumer base reacts positively to it.
Perhaps, focusing less on what you want to say as an experienced marketer; try to switch your mindset into thinking about what your consumer essentially wants from you and your brand. Consider what they are likely to be most perceptive to and let this be the main driving force behind your rebranding campaign.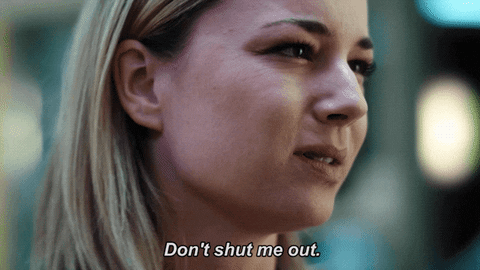 Communication throughout your rebranding plans
It's important to communicate accurately when rebranding your business.
Team members and staff need to very clearly be able to understand the future plans for your rebrand and the company's end goals. Open communication can eliminate any questions or concerns your staff base may have and also ensure that they are all behind you in delivering the best customer service when representing your new brand. This is essentially important if your company practices real time engagement with your consumers.
External communication is also a consideration to take on-board.
It's likely you already have people who are familiar with your current brand. Keeping them informed about your rebranding project and the changes they may see in the near future will be a key part in maintaining your current customer loyalty.
Occasionally, companies have seen a decline in sales and success in the aftermath of a rebrand. This is most often because their rebranding strategy wasn't clearly communicated with their consumers and they lost familiarity with the new brand.
It's important for current consumers to understand your decision to rebrand doesn't necessarily mean a new company, but rather an improvement to the business they already recognise and support.
Considering the touch-points for rebranding success
Rebranding isn't just about changing a logo or a strapline.
Both those things are just a small part of the bigger picture when it comes to rebranding.
A brand is essentially a combination of all the touch points that connect you and your business to your consumers. This indeed, may include your logo but is also made up of several other factors associated with your brand.
These may include things such as company stationary, letterheads and your advertising and marketing materials. Other things to consider when thinking about touch-points include your business website, email campaigns and newsletters if that's something you've previously incorporated into your business plans.
It's highly likely that your business is already engaging with customers through social media platforms, making this another touch-point to take into consideration when rebranding.
It's so important that all your touch-points are consistent with one another, and most importantly – thoroughly connected with your choice of rebrand.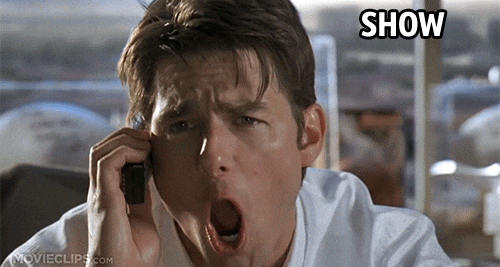 Cost of implementation
By now, you'll be able to understand how rebranding could be an expensive investment.
Having to go through all the correct channels to ensure your new brand has a positive impact on your business, is going to take a lot of time – and quite a considerable amount of money.
Consider a realistic budget for your rebranding project and decide whether it's something you can still go forward with. Think about whether the cost of rebranding your business is worth the work you'll need to put into it, and how likely you are to see a return on your investment.
If you'd like some more information on rebranding your business, or you're not quite sure where to start the process, get in touch with Ouma today. Our marketing experts would love to hear about your plans. We can provide you with in-depth knowledge and help you take your rebranding ideas to the next level, ensuring you find the success you're looking for.